Cufflinks are a fantastic way to thank your groomsmen for standing up for you on your wedding day. They're small, special, and stylish, and best of all, they're useful – the gentlemen can wear them again and again.
To show you some of my favorite quirky, whimsical cufflinks, I went to Etsy (of course)! Here are some adorable untraditional and handmade cufflinks:
For fans of America's favorite pasttime, these cufflinks are made from real baseballs.
Etsy seller QA Create
These customized map cufflinks would be a great way to celebrate a destination wedding, or you could have them personalized for your groomsmen's hometowns.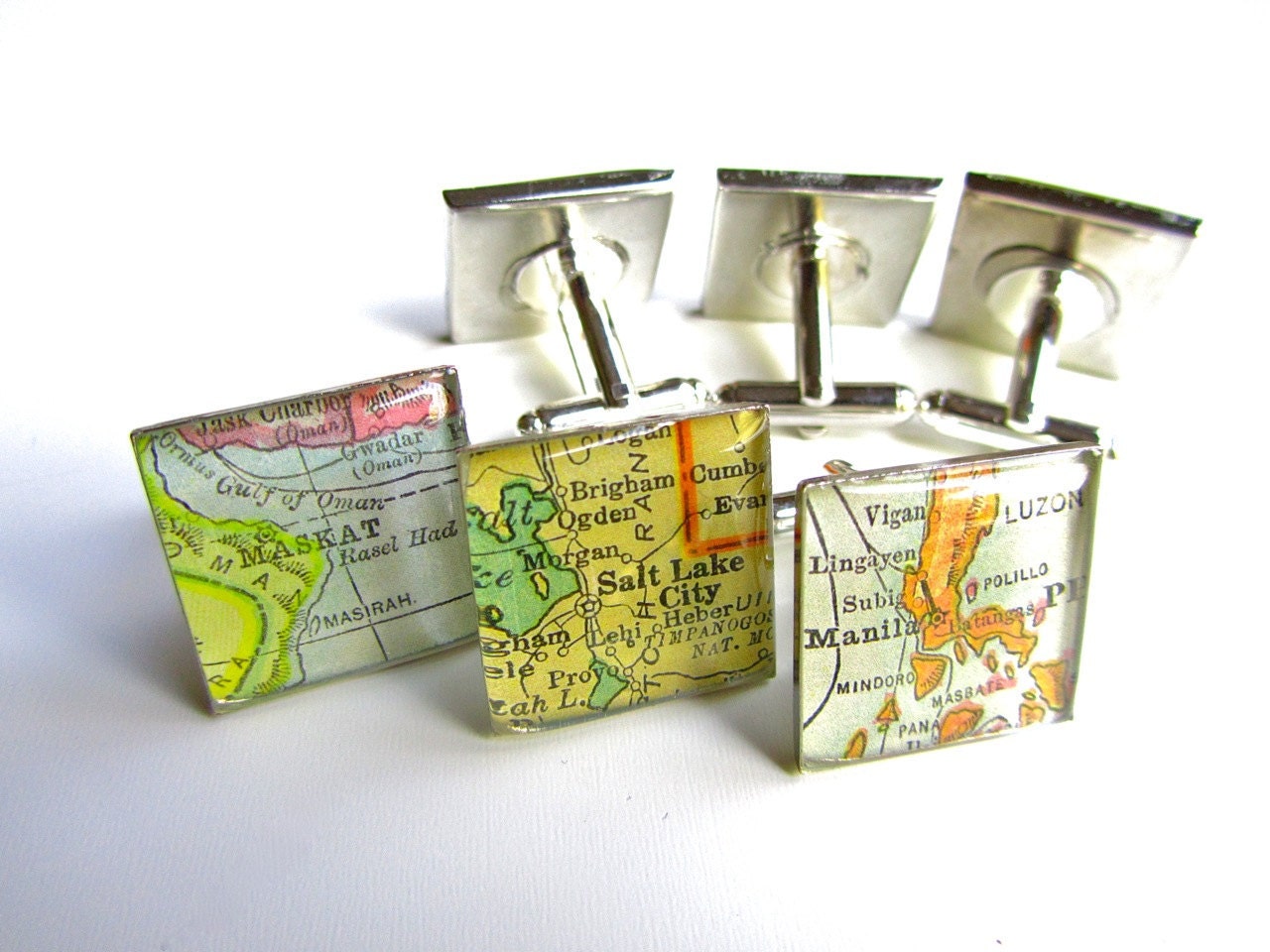 Etsy seller Juanitas
 I love these personalized cufflinks made from vintage typewriter keys (and it's not just because these were my pre-marriage initials!).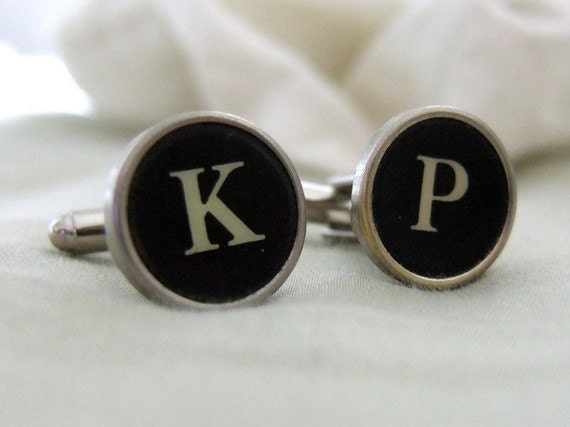 Etsy seller QA Create
Any child of the 70's or 80's would look upon these Muppets Bunson & Beaker cufflinks very fondly, and you're sure to guarantee lots of Beaker impersonations at your reception ("meep meep meep")!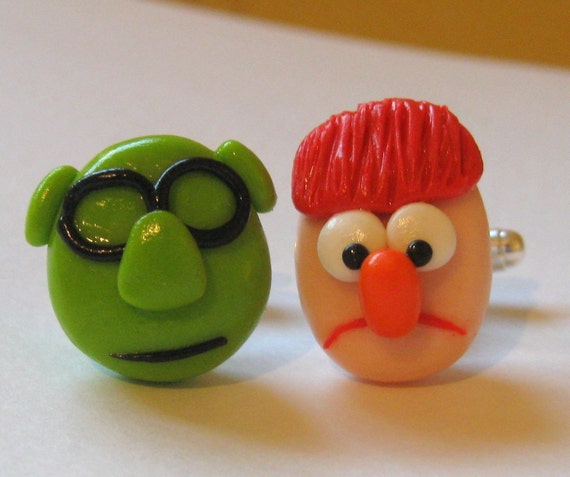 Etsy seller Charlie Carter
Musicians would love these mini drum kit cufflinks.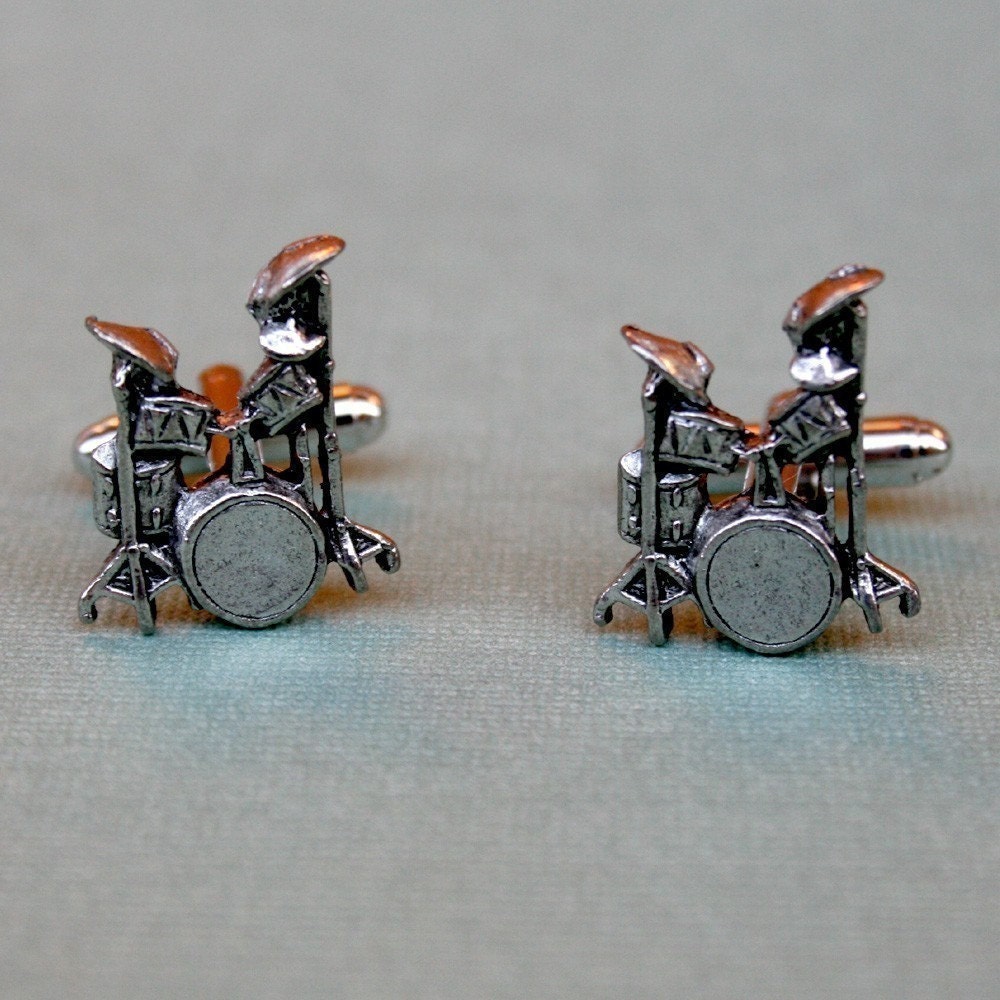 Etsy seller Dabble Designs
I love sea creatures, so these octopus cufflinks are right up my alley.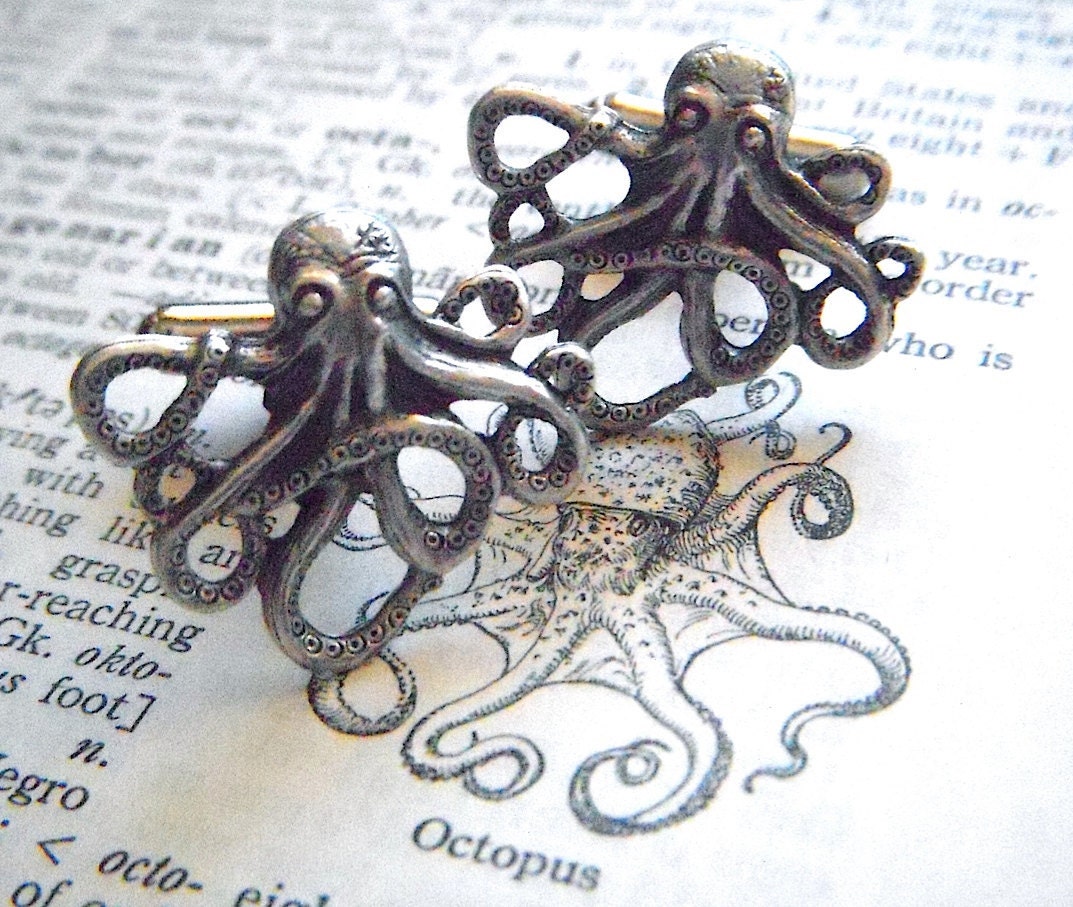 Etsy seller Cosmic Firefly
For the geeky groomsman, the choices are astounding. My favorites are these Star Wars Storm Trooper cufflinks.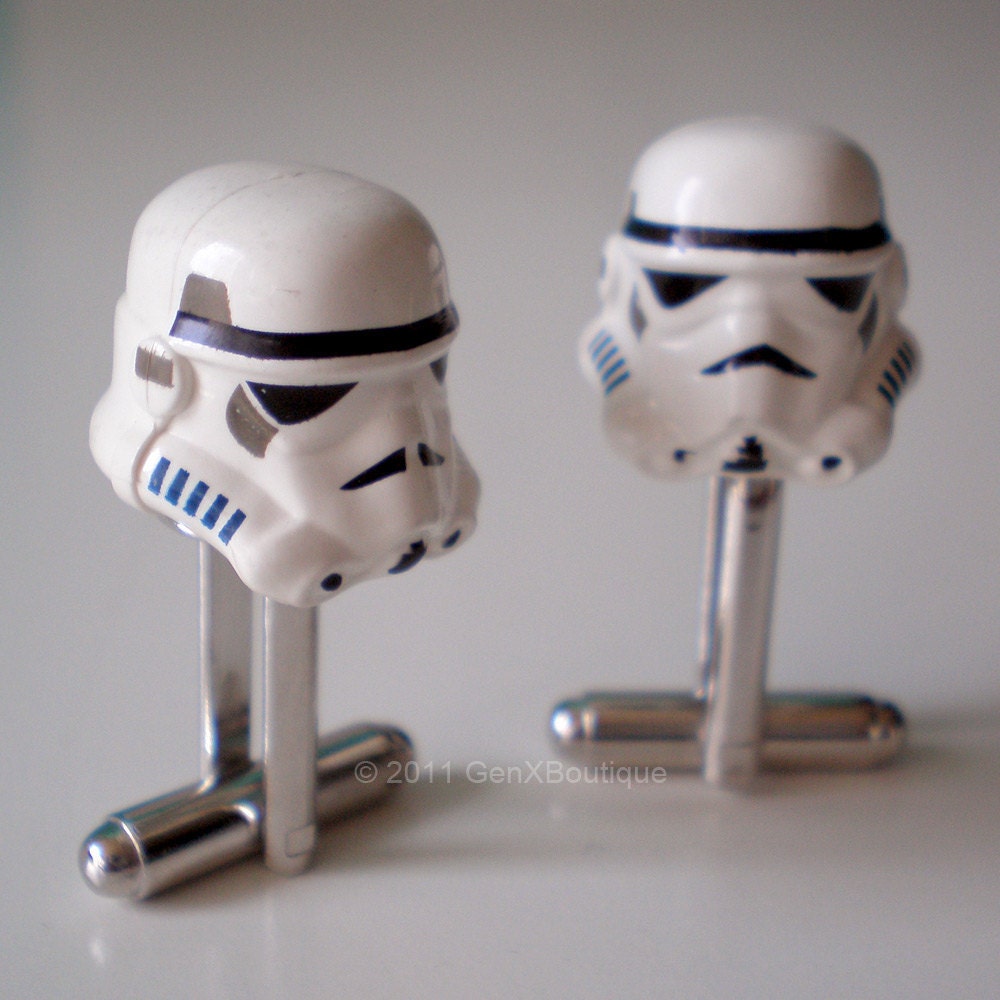 Etsy seller Gen X Boutique
But I couldn't pick just one.  I'm also crazy about these Doctor Who TARDIS cufflinks, these Dungeons & Dragons 20-Sided Die cufflinks, these Star Trek Insignia cufflinks, and these cufflinks, which simply state "geek."
Would your groomsmen like a pair of quirky cufflinks? Which are your favorites?